Distributed Electric Propulsion on Morphing Wing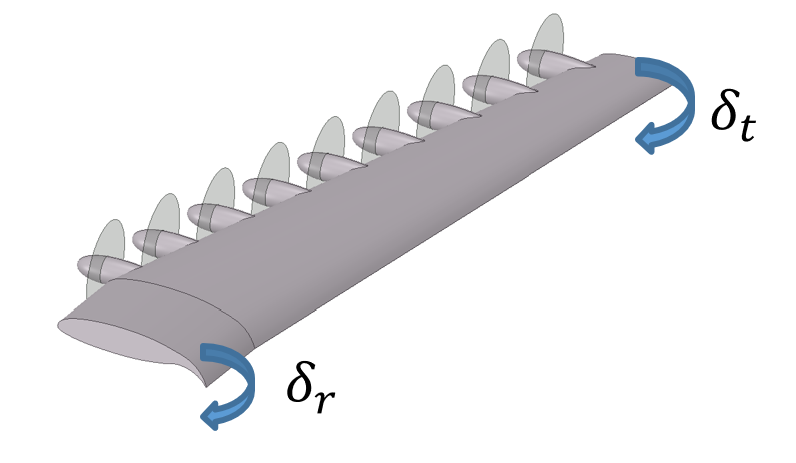 Distributed Electric Propulsion (DEP) system is an innovative way for improving the flight range of electric aircraft. Propeller slipstreams entirely distributed on a main wing increase lift during takeoff and landing. However, the increase in drag caused by the interaction between propeller slipstream and wing cannot be neglected.
Morphing wing technology can be used to achieve sufficient lift increment and drag reduction for takeoff and climb flights. Lift and drag characteristics of the morphing wing models with the DEP systems are investigated to verify some improvements of aerodynamic characteristics and to construct an aerodynamic optimization process to minimize drag in the takeoff and climb flight by varying the deflection of the morphing wing.
Non-uniform morphing models can be created by parametrising the root and tip deflection angles. Depending on the objective, root morphing or tip morphing geometries can be employed to achieve desired aerodynamic characterisitcs.